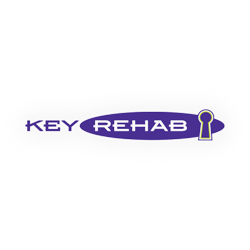 Occupational Therapist
Sorry, this job has expired.
Coffeyville, KS
Paid personal time, Paid holidays, Paid vacation, 401K / Retirement plan, Disability Insurance, Vision Insurance, Dental Insurance, Life Insurance, Health Insurance
Key Rehab is seeking an Occupational Therapist who is interested in working with the current "Greatest Generation", as well as with the impending flood of aging baby boomers as they very actively age. This position is located in the Coffeyville, KS area.

Having had a long-term relationship with the Eden Alternative, Key Rehab's philosophy is that Elderhood is the culmination of a life of learning and experience, not a period of decline and despair. We want to join forces with you to help continue this philosophy and help reform the future of our elders. Are you ready to unlock your potential?

We offer the following benefits:
• Variety of Health and Dental Insurance options, including a high deductible health plan
• Life Insurance
• Vacation / Sick / Holiday Package (starting at 20 days off per year)
• 401(k) Retirement Plan
• Sign-on bonus
• Employee referral cash bonus program
• Relocation assistance
• Supplemental Benefits
• Health Savings Account
• Medical Bridge Insurance
• Short- and Long-Term Disability Insurance
• Accident Insurance
• Critical Illness Policy
• Cancer Policy
• Term Life
• Comprehensive orientation and mentor programs
• Professional growth and advancement opportunities
• Clinical Program Development
• Flexible schedules
• Golden Key Awards Program
• Employee Assistance Program
• Free continuing education courses
• and more!

• Must be a graduate of an accredited Occupational Therapy program with an active OT license in the state of practice.
• Experience with the geriatric population.
• Must be flexible and capable of working on a team.
• Understanding of current Medicare billing regulations.

• Use your skills to evaluate each patient, develop treatment plans, and work with the interdisciplinary team to enable patients to achieve their goals. You will be scheduled as needed for patient care and COTA supervision in this SNF setting.
• Perform job responsibilities in accordance with Key Rehab's Code of Ethical Conduct and follow state and federal guidelines.

• Good organizational and problem solving skills.
• Exceptional oral and written communication skills.

We are an Equal Opportunity Employer.
14866